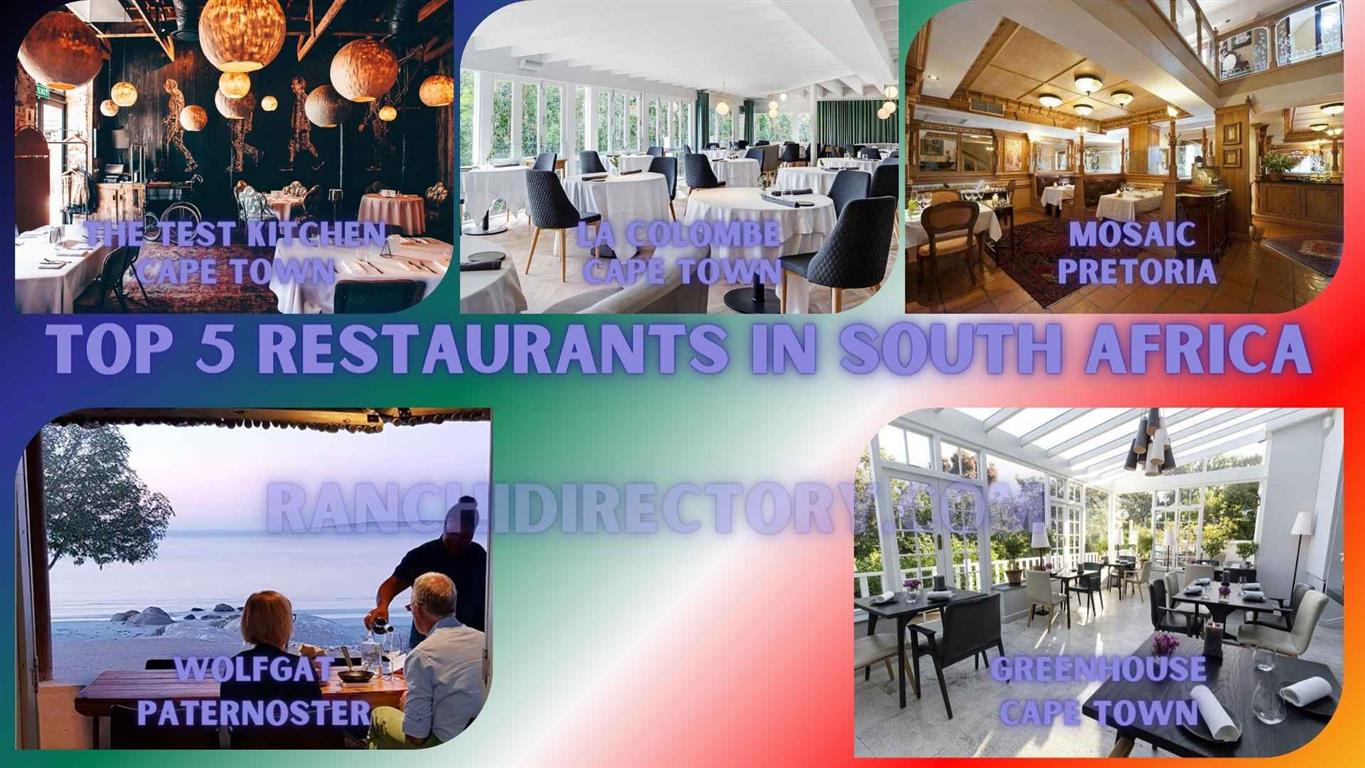 Top 5 Restaurants in South Africa: A Culinary Odyssey
Introduction South Africa Restaurants
South Africa, often referred to as the 'Rainbow Nation', is a country that boasts a blend of cultures, landscapes, and histories. As diverse as its people and their stories, South African cuisine is an eclectic mix of indigenous flavors with European and Asian influences. From the bustling streets of Johannesburg to the scenic beauty of Cape Town, here are the top 5 south africa restaurants that showcase the finest of South African culinary prowess.
The Test Kitchen, Cape Town
Overview: Nestled in Cape Town's Old Biscuit Mill, The Test Kitchen is not just a restaurant. Founded by Chef Luke Dale Roberts in 2010, the establishment has been a magnet for food connoisseurs around the globe.
Highlight: The Test Kitchen's "Dark Room" and "Light Room" offer distinct dining experiences. While the former provides a series of delightful snacks in a cozy ambiance, the latter offers a fine-dining tasting menu accompanied by an extensive wine list. The dishes, artfully presented, embrace local ingredients and global techniques, representing the diversity of South African heritage.
La Colombe, Constantia, Cape Town
Overview: Sitting gracefully at the Silvermist organic wine estate, La Colombe is a serene escape that marries the beauty of nature with culinary expertise. Under the guidance of Chef Scot Kirton, the restaurant has garnered international acclaim for its flair and creativity.
Highlight: Beyond the regular tasting menu, La Colombe offers a vegetarian tasting journey, accommodating diverse palates. Dishes are inspired by international flavors, yet firmly rooted in South African traditions. The Foie Gras and Asian-inspired seafood dishes are particularly noteworthy.
South Africa Restaurants Mosaic at The Orient, Pretoria
Overview: Located in the Orient Boutique Hotel, Restaurant Mosaic is an ode to art, nature, and fine cuisine. Chef Chantel Dartnall, known for her botanical cuisine, brings nature to the plate with an artistic touch.
Highlight: The restaurant's seasonal menus are inspired by Dartnall's travels and South Africa's rich flora. The pairing of each dish with a meticulously chosen wine accentuates the flavors.
Wolfgat, Paternoster
Overview: A hidden gem on the Western Cape, Wolfgat offers a unique dining experience in a 130-year-old ocean-side cottage. Chef Kobus van der Merwe ensures that the small-scale eatery celebrates the region's indigenous ingredients.
Highlight: The seven-course tasting menu, inspired by the surrounding landscape, includes seafood and veldkos (edible plants from the wild). Wolfgat, with just 20 seats, offers an intimate dining experience, making every guest feel special.
Greenhouse, Cape Town
Overview: Located at The Cellars-Hohenort hotel in Constantia Valley, Greenhouse is a fusion of history, culture, and modern culinary techniques. Chef Farrel Hirsch's creations are inspired by South African stories, giving diners a taste of the country's diverse heritage.
Highlight: From "The Line Fish" inspired by Cape Malay traditions to "Lamb from the Karoo" that pays homage to South Africa's semi-desert region, each dish tells a story. The wine list, predominantly showcasing South African wines, complements the narrative-driven menu.
 Conclusion South Africa Restaurants
South Africa's dining scene mirrors its rich tapestry of cultures, stories, and landscapes. The africa restaurants listed above are not just about great food; they offer a journey into the soul of South Africa, one dish at a time. Whether you're tasting Cape Town's innovative dishes or immersing yourself in Pretoria's botanical cuisine, you'll discover that South African restaurants serve not just meals, but memories.