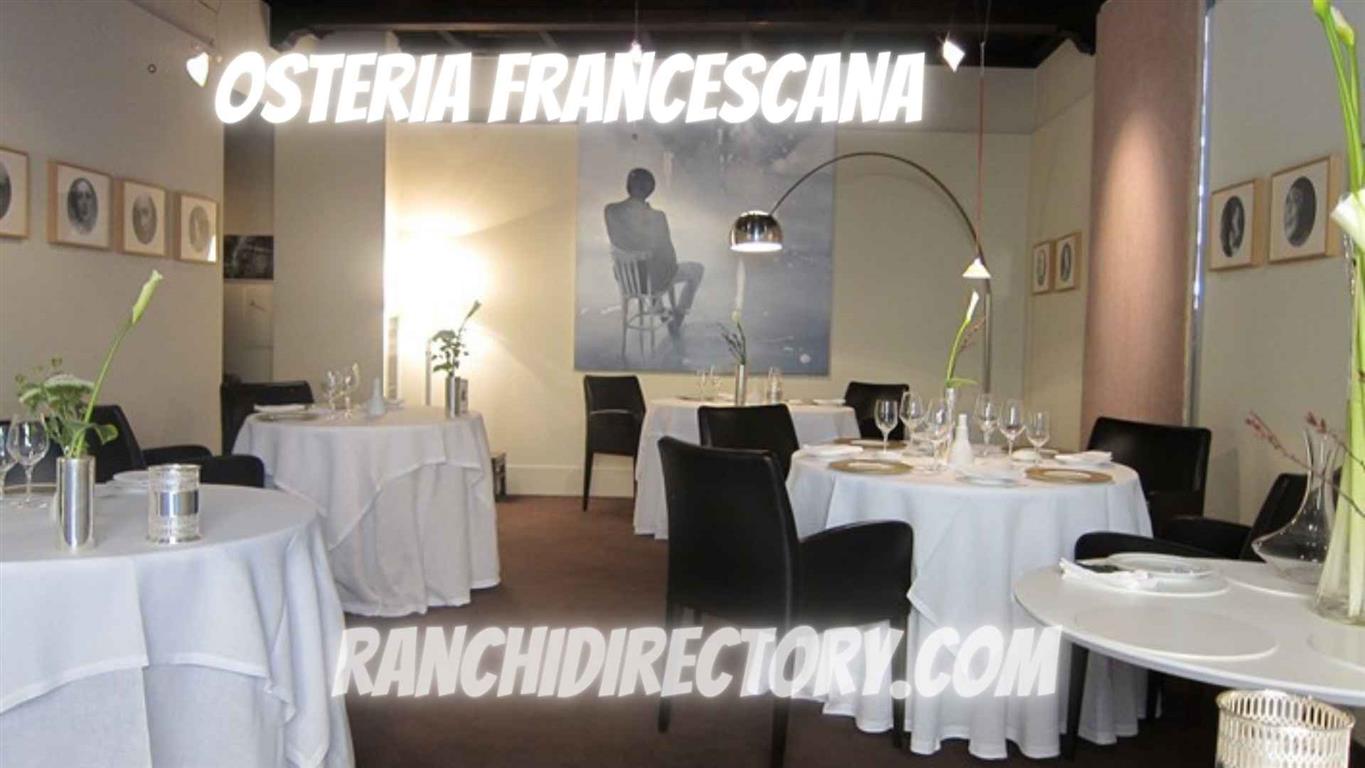 Osteria Francescana: Italy's Culinary Crown Jewel
Introduction Osteria Francescana
Located in the heart of Modena, Italy, Osteria Francescana is a name that resonates deeply within the international culinary community. A brainchild of the prodigiously talented chef Massimo Bottura, this restaurant has redefined Italian cuisine, carving a niche for itself as one of the world's best dining establishments. Here, we take a closer look at the elements that have contributed to the unparalleled reputation of Osteria Francescana.
Vision and Philosophy
Bottura's vision for Osteria Francescana was audacious from the outset. He sought to challenge the traditional boundaries of Italian cooking by infusing time-honored dishes with contemporary techniques and sensibilities. His philosophy centers on innovation, storytelling, and a deep respect for ingredients.
Setting and Ambiance
The restaurant's interior reflects its innovative spirit. Although the décor is a modern take on classic Italian design, it is free of unnecessary frills, mirroring the kitchen's focus on substance over style. This discreet yet luxurious atmosphere offers a canvas upon which Bottura paints his culinary art.
The Menu: A Story of Italy
Osteria Francescana's menu is an ode to Italy. Every dish narrates a tale, whether of a region, a tradition, or a personal memory. Classics like tagliatelle, risotto, and balsamic vinegar from Modena are reimagined, with Bottura presenting each dish as a culinary narrative that fuses history with modernity.
Iconic Dishes Osteria Francescana
Among its many iconic creations, "Five Ages of Parmigiano Reggiano" stands out. This dish explores the complex flavors of Parmigiano Reggiano cheese through a series of textures and temperatures. Another signature item is "The Crunchy Part of the Lasagna," a deconstruction of the traditional lasagna that zooms in on its most beloved component.
Accolades and Recognition
Osteria Francescana has consistently received numerous awards and honors, including three Michelin stars and multiple rankings as the world's best restaurant. The restaurant's worldwide acclaim is a testament to its exceptional culinary craftsmanship and vision.
Collaborative Excellence
Beyond Bottura, Osteria Francescana's success is also a result of a collaborative team effort. The staff, from the sommeliers to the sous chefs, are trained not just in their respective roles but also in the art of storytelling that is so essential to the restaurant's philosophy.
Commitment to Sustainability
Sustainability is another cornerstone of Osteria Francescana. Bottura runs several projects aimed at reducing food waste, including his non-profit organization, Food for Soul, which transforms food surplus into meals for the less fortunate.
Cultural Impact Osteria Francescana
The restaurant has transcended culinary arts to become a cultural phenomenon. Through various collaborations, including art installations and documentary features, it has become a focal point for discussions around food, culture, and sustainability.
Legacy and Influence
Often referred to as the "Bottura Effect," the impact of Osteria Francescana extends beyond its own walls. Many young chefs cite Bottura as an inspiration, and the restaurant's techniques and philosophies have influenced kitchens around the globe.
Conclusion Osteria Francescana
Osteria Francescana is more than just a dining establishment; it is a culinary institution that has forever changed the face of Italian cuisine. From its deeply conceptual dishes to its commitment to sustainability and social responsibility, it remains a beacon for what is possible in the realm of fine dining. It is not just a place to eat but a venue for experiencing Italian culture in a revolutionary manner. With its blend of innovation and tradition, Osteria Francescana stands as a testament to the enduring allure and infinite possibilities of Italian cuisine.