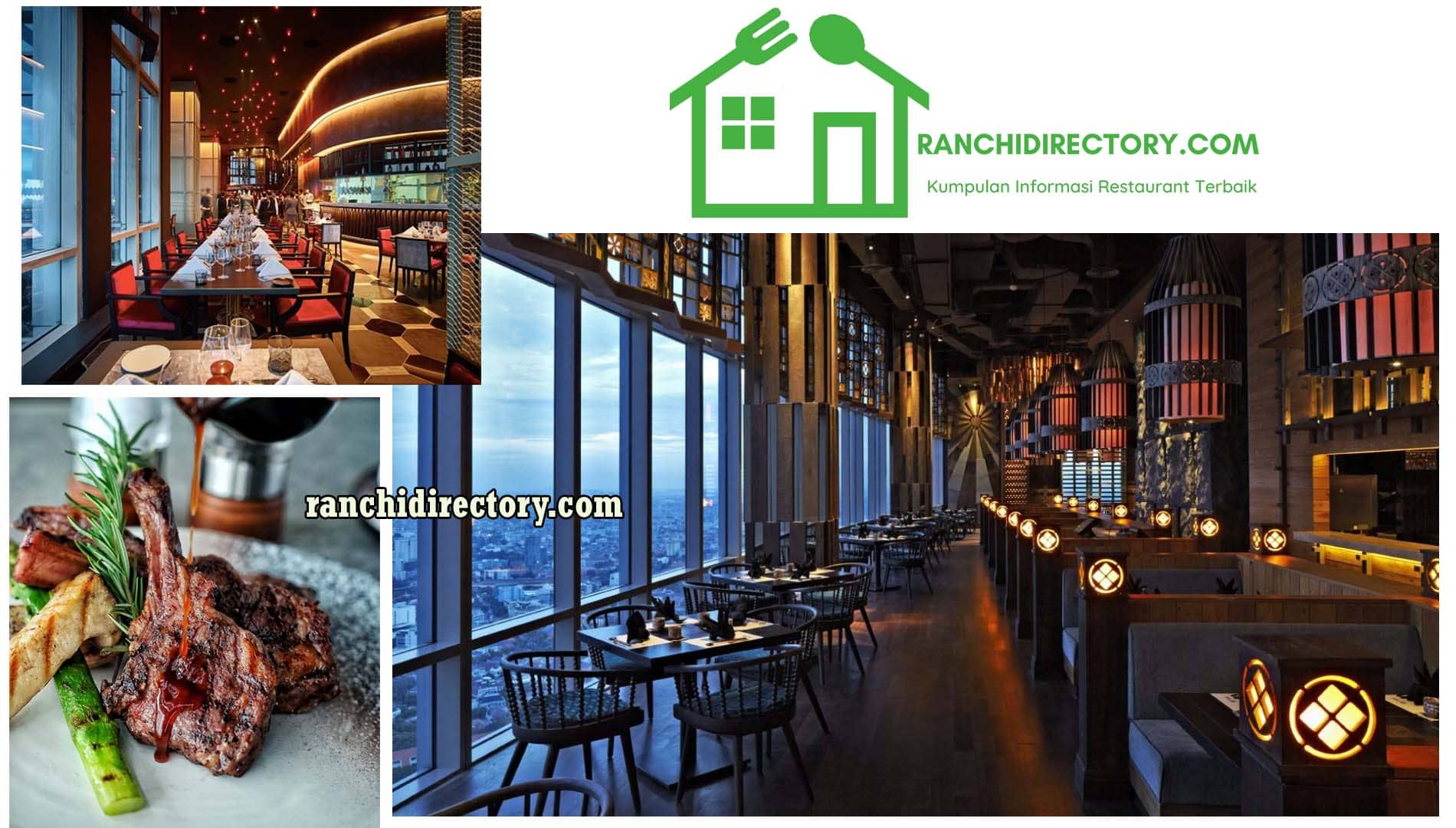 Altitude Grill Jakarta: A Culinary Experience Above the Rest
If you're looking for an upscale dining experience that takes both your taste buds and views to new heights, then the Altitude Grill in Jakarta should top your list. Located in the heart of Indonesia's bustling capital, this restaurant is more than just a place to eat; it's a feast for all the senses.
Location and Ambiance
Nestled within Jakarta's iconic skyscraper, The Plaza, the Altitude Grill offers a panoramic view of the cityscape, setting the scene for what promises to be an unforgettable meal. As you step inside, the contemporary yet warm décor grabs your attention, promising an atmosphere that's both cozy and chic.
The Menu
Helmed by top-notch chefs, the Altitude Grill is known for its delectable Western cuisine. From mouth-watering steaks to fresh seafood, every dish is expertly prepared, showcasing the finest ingredients and culinary techniques.
The standout dish for many is their signature grill selections. Meat lovers can rejoice with the choices of prime cuts available, each cooked to perfection. And if you're into seafood, their fresh catches will undoubtedly make you come back for more.
Pair your meal with their extensive wine list, featuring selections from some of the best vineyards across the globe.
Special Events and Offers
Beyond its regular menu, the Altitude Grill is known for its special events and themed nights. Whether it's a wine-tasting evening, a chef's special night, or a celebratory occasion, there's always something going on here, making every visit unique.
Customer Experience
Customer service at the Altitude Grill is nothing short of exceptional. The staff is attentive, ensuring that every diner's needs are met promptly and with a smile. This dedication to excellence is part of what makes dining at Altitude Grill a truly premium experience.
Jakarta has no shortage of opulent restaurant, but the Altitude Grill stands out not just for its exceptional cuisine but for its overall dining experience. With its unparalleled views, exquisite menu, and top-tier service, this restaurant is a must-visit for both residents and tourists alike.
Reservation and Dining Tips at Altitude Grill
Making a Reservation:
Given the popularity of the Altitude Grill, it's highly recommended to book your table in advance. Reservations can be made via their official website or by calling the restaurant directly. For special occasions or large group bookings, it's advisable to get in touch with their events team who can ensure your dining experience is tailored to your needs.
Dress Code:
While Jakarta's dining scene is diverse, Altitude Grill leans more towards the upscale end. Hence, a smart-casual dress code is in place. It's best to avoid shorts, sandals, or overly casual wear. For those special evenings, feel free to dress to impress!
Parking and Accessibility:
Located in The Plaza, parking is relatively straightforward. There's a multi-level parking facility within the building. Additionally, for those not keen on driving in Jakarta's traffic, the area is well-served by taxis and ride-sharing services.
Vegan and Dietary Options:
Though renowned for its grill selections, Altitude Grill is also accommodating to those with specific dietary preferences. Their menu boasts an array of vegetarian options, and they're more than willing to adjust dishes based on dietary restrictions. Just be sure to mention any particular needs while making your reservation.
Exclusive Dining Experience:
For those looking for an even more intimate dining experience, Altitude Grill offers private dining rooms. These are perfect for business meetings, intimate gatherings, or any occasion where privacy is a priority.
Reviews and Testimonials
Over the years, Altitude Grill has received rave reviews from both local and international diners. From accolades about its culinary delights to praise for its impeccable service, it's evident that this restaurant is a jewel in Jakarta's dining crown. Several travel and food bloggers have also featured Altitude Grill, further cementing its reputation as a must-visit spot.
Final Thoughts
The essence of a great restaurant lies not just in its food but in the memories it helps create. Altitude Grill, with its combination of ambience, culinary artistry, and unmatched service, is more than just a dining spot; it's a destination. If you're ever in Jakarta, make sure to elevate your dining experience by visiting this iconic establishment.