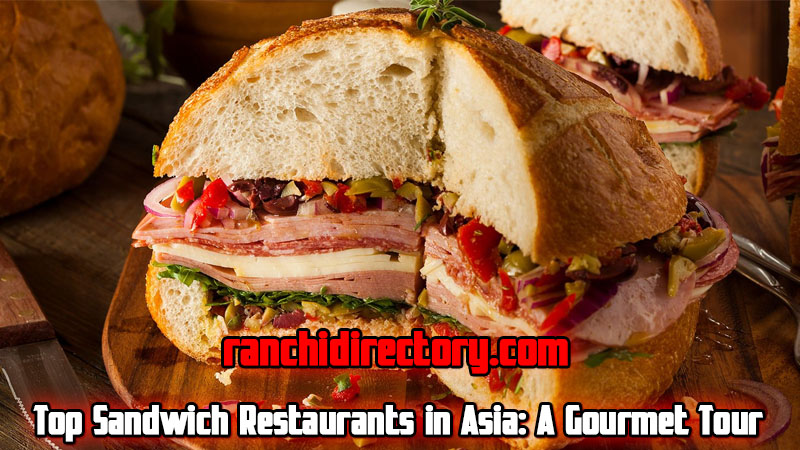 Top Sandwich Restaurants in Asia: A Gourmet Tour
Top Sandwich Restaurants in Asia: A Gourmet Tour Asia's culinary diversity extends far beyond its traditional dishes. As a melting pot of cultures, flavors, and histories, the continent has evolved to offer some of the world's finest sandwich experiences. For sandwich lovers and gourmet explorers alike, this tour across the top sandwich restaurants in Asia promises a gastronomic delight that's both unique and memorable.
1. Bánh Mì Phượng – Hoi An, Vietnam
Arguably the Mecca for Banh Mi enthusiasts, Bánh Mì Phượng in the historic town of Hoi An is a must-visit. The owner, Madam Phượng, has been crafting these sandwiches for years, ensuring that each baguette is crisp and airy, filled generously with pickled vegetables, a variety of meats, and her secret sauce. Each bite transports you to Vietnamese culinary heaven.
2. Isaac Toast – Seoul, South Korea
Korea's legendary sandwich chain, Isaac Toast, offers a unique twist on breakfast sandwiches. With buttery toast, special sauces, a variety of meats, and perfectly cooked eggs, each sandwich is a balance of flavors and textures. Their mastery in layering ingredients ensures that every bite is a mouthful of delight.
3. Park Bench Deli – Singapore
In the heart of Singapore's bustling streets lies Park Bench Deli, a modern sandwich joint that combines Asian flavors with classic Western sandwich recipes. From their crispy pork belly banh mi to their spicy bulgogi cheesesteak, they redefine the sandwich experience.
4. Katsu Sando – Tokyo, Japan
Located in the vibrant city of Tokyo, Katsu Sando specializes in the iconic Japanese Katsu Sandwich. Here, breaded and deep-fried pork or chicken cutlets are paired with tangy sauces and nestled between perfectly sliced white bread. Creating a harmony of flavors and textures that is quintessentially Japanese.
5. The Bao Haus Co. – Mumbai, India
Venturing into the heart of India, The Bao Haus Co. gives a trendy twist to the traditional Chinese bao. With fillings ranging from spicy pulled jackfruit to tender pork belly, these soft buns are a delightful representation of fusion cuisine.
6. O'Briens Irish Sandwich Café – Kuala Lumpur, Malaysia
A testament to Asia's global palette, O'Briens in Kuala Lumpur offers a range of gourmet sandwiches that blend Irish tradition with Asian flair. Their signature triple-decker club sandwich is a must-try, featuring crispy turkey bacon, roasted chicken, and an array of fresh veggies.
7. Fēng Kuáng Sān Míng Zhì – Taipei, Taiwan
This quirky named sandwich spot in Taipei (literally translating to Sandwiches) offers a variety of hearty and delectable sandwiches. From their crispy chicken schnitzel sandwich to their juicy pork belly buns, each creation tells a tale of Taiwan's culinary journey.
Conclusion:
The beauty of Asia's sandwich scene lies in its diversity. From age-old recipes passed down through generations to modern interpretations of classic favorites, these restaurants stand testament to Asia's evolving culinary narrative.
While sandwiches may have originated from the West, Asia has embraced and adapted them, infusing local flavors and ingredients. The result is a unique and diverse sandwich landscape that reflects the rich tapestry of Asian cultures.
For travelers and food enthusiasts, this gourmet tour is more than just a culinary exploration. It's a journey through history, culture, and traditions, experienced through the simple pleasure of a well-crafted sandwich. As you embark on this tour, from Hoi An to Tokyo, from Mumbai to Taipei, be prepared to be enchanted, bite after delicious bite.
In the world of gourmet delights, Asia's sandwich restaurants hold their own. Offering experiences that are not just flavorsome but also deeply rooted in the continent's rich culinary heritage.