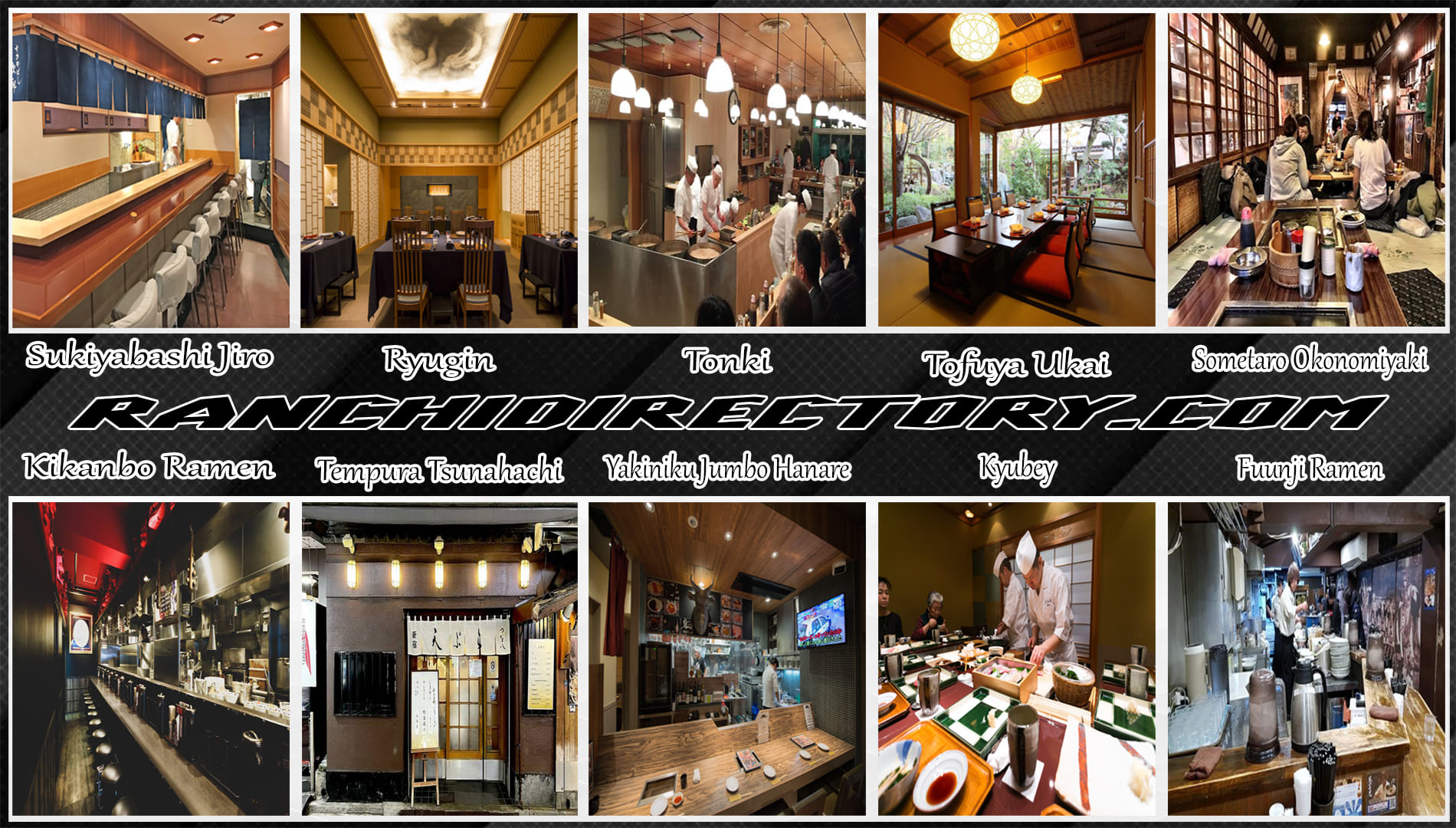 The Best Restaurants in Tokyo, Japan: A Culinary Journey
Introduction Best Restaurants in Tokyo
When you think of Tokyo, several things might come to mind: its bustling streets, cutting-edge fashion, advanced technology, and, of course, its incredible culinary scene. As a city that boasts more Michelin-starred restaurants than any other city in the world, Tokyo is a haven for food enthusiasts. From authentic sushi to innovative fusion dishes, Tokyo's restaurants offer a wide range of flavors and experiences that cater to every palate. If you're planning a visit to this magnificent city and are keen to savor the Best Restaurants in Tokyo it has to offer, this friendly guide is your ticket to the best restaurants in Tokyo, Japan.
Sukiyabashi Jiro
When discussing the pinnacle of sushi in Tokyo, Sukiyabashi Jiro immediately comes to mind. Made famous by the documentary "Jiro Dreams of Sushi," this Michelin 3-star restaurant offers an unparalleled sushi experience. Under the guidance of the legendary Jiro Ono, guests can anticipate a meticulously crafted omakase menu that features the freshest seasonal seafood. Reservations are essential, and while the experience may be on the pricier side, it's truly a once-in-a-lifetime culinary journey.
Ryugin
Ryugin offers a modern interpretation of traditional Japanese kaiseki cuisine. Holding three Michelin stars, this restaurant presents a seasonal menu that beautifully represents the essence of Japan. The dishes not only tantalize the taste buds but are also a visual feast, showcasing the artistry that Japanese cuisine is renowned for. This restaurant is among the top 10 restaurants in Asia
Tonki
For those who relish a crispy, juicy, and perfectly cooked piece of tonkatsu (breaded pork cutlet), Tonki is the place to be. Operating since 1939, this iconic eatery has perfected the art of tonkatsu, offering guests a no-frills, utterly delicious experience that encapsulates the essence of comfort food.
Tofuya Ukai
Nestled at the base of Tokyo Tower, Tofuya Ukai is a sanctuary for tofu lovers. Set in a beautiful traditional Japanese garden, this restaurant specializes in tofu dishes prepared using time-honored techniques. The multi-course menu is an ode to the delicate and nuanced flavors of tofu, making it a must-visit for both vegetarians and non-vegetarians alike.
Sometaro Okonomiyaki
Okonomiyaki, often dubbed the "Japanese pizza," is a savory pancake filled with various ingredients. At Sometaro, guests can enjoy the interactive experience of cooking their own okonomiyaki on a tabletop grill. It's not only about the taste but also the joy of creating and sharing a meal.
Kikanbo Ramen
Ramen enthusiasts will find solace in the fiery bowls served at Kikanbo. Drawing inspiration from the oni (demons) of Japanese folklore, Kikanbo delivers bowls of ramen that are both spicy and incredibly flavorful. Diners can customize their heat level, making it a perfect spot for both the spice-timid and the spice-daring. The broths, whether it's the miso or the shoyu, are deeply satisfying and are sure to keep you coming back for more.
Tempura Tsunahachi
Delighting patrons since 1923, Tempura Tsunahachi is an institution when it comes to tempura dining. With chefs frying right in front of guests, it's a treat for the senses as you hear the sizzle, smell the aroma, and finally taste the perfectly crispy and light tempura pieces. The restaurant prides itself on using fresh seasonal ingredients, ensuring that every bite is a testament to the art of tempura.
Yakiniku Jumbo Hanare
For those who can't resist the allure of perfectly grilled meat, Yakiniku Jumbo Hanare should be on your Tokyo dining bucket list. Offering a selection of premium cuts, diners can grill their meat to perfection right at their table. Paired with an array of sauces and side dishes, this is a meat lover's paradise in the heart of Tokyo.
Kyubey
Another gem in Tokyo's sushi scene, Kyubey has been impressing guests with its sublime sushi offerings since 1935. The chefs masterfully prepare each piece, ensuring that the fish's freshness shines through in every bite. The ambiance, characterized by traditional tatami mats and wooden interiors, further enhances the authentic sushi dining experience.
Fuunji Ramen
If tsukemen (dipping noodles) is what you're after, look no further than Fuunji. This renowned ramen shop is constantly bustling with locals and tourists alike, all eager to dive into its rich, fish-based broth. The thick, chewy noodles are perfect for grabbing just the right amount of the delectable broth, making each mouthful a flavor explosion.
Conclusion Best Restaurants in Tokyo:
Tokyo's culinary landscape is as vast and varied as its cityscape. While this list mentions only a few, the metropolis is brimming with gastronomic gems waiting to be explored. Whether you're a sushi aficionado or a ramen lover, Tokyo promises a culinary adventure like no other.