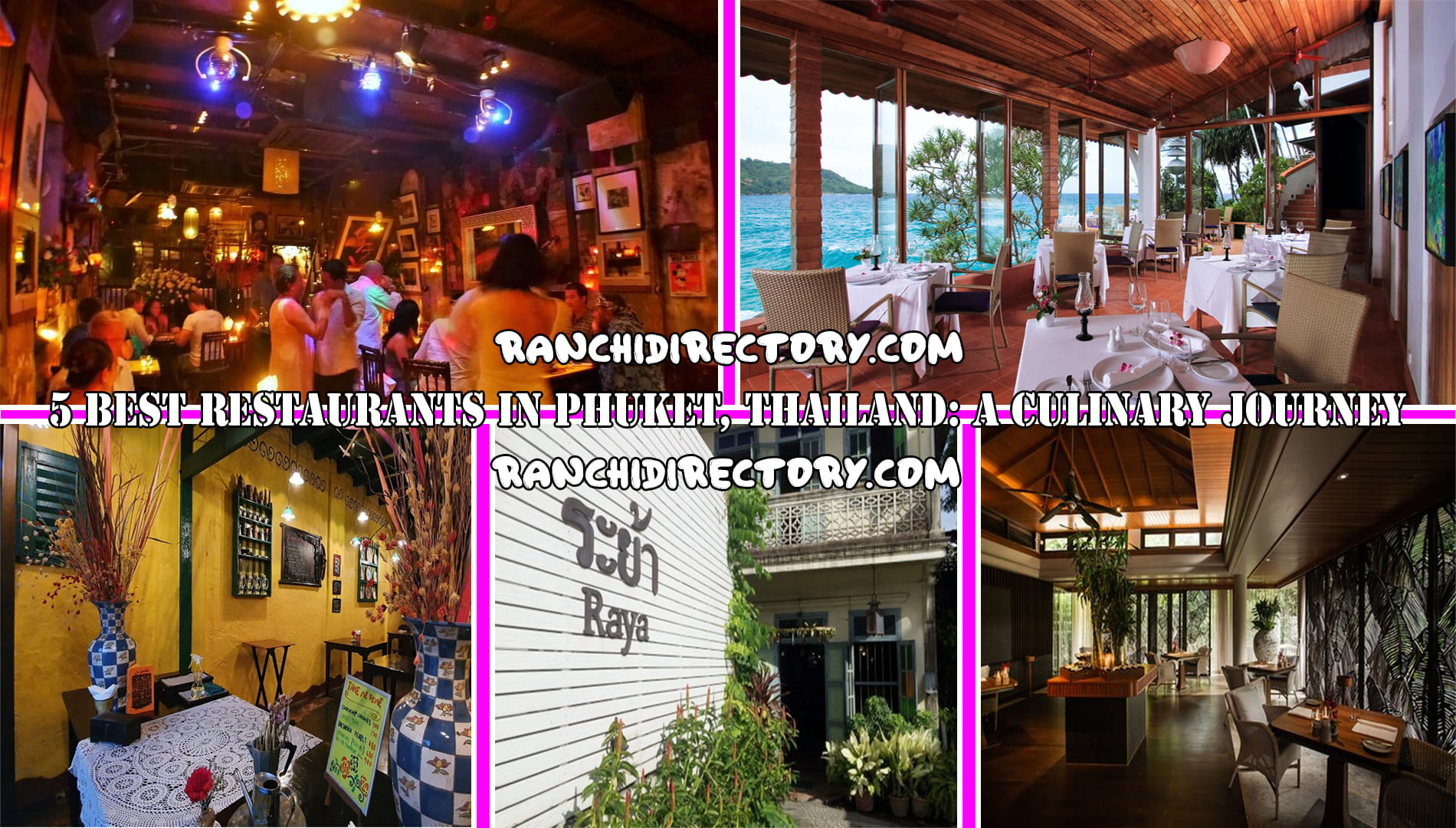 5 Best Restaurants in Phuket, Thailand: A Culinary Journey
In the heart of Southeast Asia, the stunning island of Phuket is not just famous for its azure beaches and vibrant nightlife but is also a culinary paradise. Thailand is a country where food speaks volumes about its culture, tradition, and the warmth of its people. Phuket, being one of its prime destinations, is a melting pot of flavors. In this article, we explore the 5 best restaurants in Phuket that every food lover should visit.
Ka Jok See
Nestled amidst the old town of Phuket, Ka Jok See is a mysterious yet enchanting establishment. This restaurant is housed in a century-old Sino-Portuguese mansion and is renowned for its authentic Thai delicacies. What makes it stand out, though, is its unique dining experience. As the night progresses, the atmosphere transforms from a quiet dinner setting to a lively and electrifying ambiance, complete with cabaret shows and dancing.
Mom Tri's Kitchen at Villa Royale
Offering a panoramic view of the Andaman Sea, this restaurant provides a perfect blend of luxury and gastronomy. The menu is a mix of traditional Thai dishes and international cuisine. Their wine cellar, boasting of over 750 labels, ensures that you have the perfect accompaniment for your meal. The serene ambiance, combined with the sound of waves and delicious food, promises an unforgettable dining experience.
La Gaetana
For those craving Italian in the heart of Thailand, La Gaetana does not disappoint. Owned by an Italian-Thai couple, this quaint restaurant offers an array of dishes prepared with love and authenticity. The warm, cozy interiors, combined with a vast selection of wines and mouth-watering dishes like risotto and osso buco, make it a haven for Italian food enthusiasts.
Raya
Housed in a restored mansion, Raya is synonymous with traditional Phuket cuisine. Known for its Crab Curry and Moo Hong (Braised Pork Belly), this establishment attracts both locals and tourists alike. The vintage furnishings and wooden floors create a nostalgic atmosphere, making you feel like you've stepped back in time.
PRU
A beacon of farm-to-table dining, PRU takes pride in its 'Plant, Raise, Understand' philosophy. Located within the luxurious Trisara Resort, this restaurant has its own farm where they source most of their ingredients. Chef Jimmy Ophorst's innovative approach to cuisine has earned PRU the honor of being Phuket's first and only Michelin-starred restaurant.
In Conclusion:
Phuket, with its rich culinary landscape, offers an array of dining experiences, from local eateries to luxurious dining. Each restaurant brings forth a unique flavor, making the island a must-visit for every food enthusiast. So, the next time you find yourself in Phuket, embark on this gastronomic journey and savor the flavors of these top-notch restaurants in Thailand.