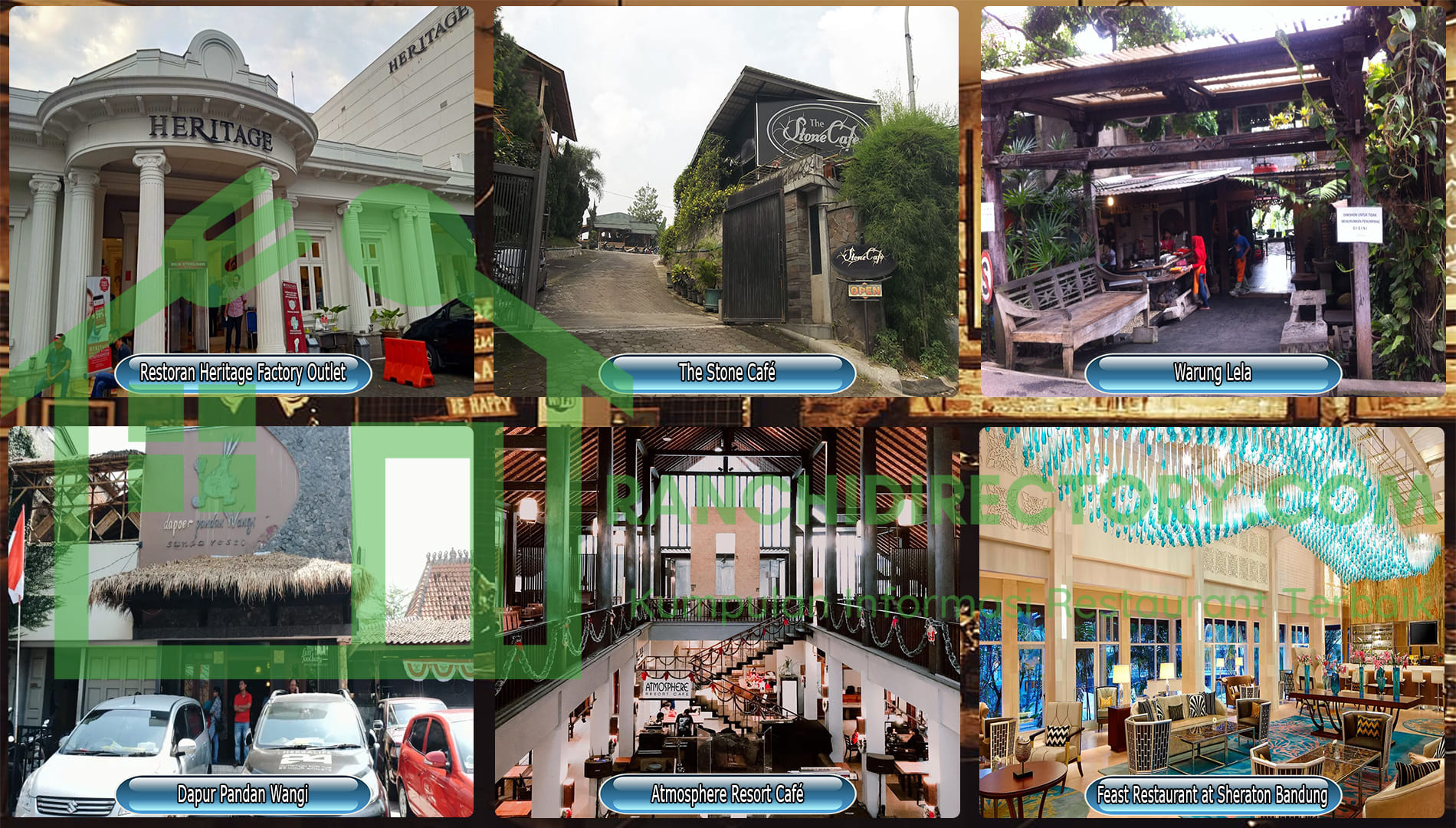 Reviewing Famous Restaurants in Bandung: Culinary Destinations You Shouldn't Miss
Introduction
Bandung, a city known as Paris van Java, not only captivates visitors with its natural beauty and cultural diversity but also with its culinary riches. For foodies, Bandung is a paradise that offers various choices of restaurants with quality and taste that can pamper the taste buds. From restaurants with classic to modern nuances, here is a review of famous restaurants in Indonesia especially Bandung that you must visit.
Restoran Heritage Factory Outlet: Culinary Dishes in a Historical Coverage
Located in the heart of the city, Heritage Restaurant offers a unique combination of shopping and culinary experiences. This restaurant is part of a famous factory outlet that provides a wide selection of Indonesian and international dishes. This building with classic European architecture not only offers delicious food but also historical beauty that radiates from every corner of the room.
The Stone Café: The Sensation of Eating on Dago Hill
The Stone Café offers an unforgettable dining experience with views of Bandung city from a height. This restaurant is famous for its quality steaks and wine. Surrounded by natural stones and beautiful gardens, this restaurant is the perfect place to enjoy romantic moments or just relax with family and friends.
Warung Lela: Authentic Bandung Culinary
A visit to Bandung would be incomplete without tasting typical Sundanese culinary delights. Warung Lela, located in the Wastukencana area, is known for its delicious nasi timbel and grilled gurami fish. The simple atmosphere and affordable prices make Warung Lela always busy with visitors, both local residents and tourists.
Dapur Pandan Wangi: Traditional Flavor Expedition
Located in the city center, Dapur Pandan Wangi is a restaurant that serves various types of Sundanese cuisine with a modern touch. With carefully selected fresh ingredients, this restaurant succeeds in presenting the authentic taste of Sundanese cuisine that is rich in spices. Not only that, the attractive decoration with bamboo elements and traditional ornaments adds comfort when dining.
Atmosphere Resort Café: Enjoy the Beauty of Nature with a Variety of Menus
Atmosphere Resort Café not only serves a variety of mouth-watering food, but also a dining experience with stunning views of Bandung's nature. Located in the Lembang area, this café offers an outdoor and indoor concept with a modern and elegant design. Whether it's a wedding, business meeting or just relaxing, Atmosphere Resort Café provides the perfect setting.
Feast Restaurant at Sheraton Bandung: Exploration of Taste in a Five Star Hotel
For those of you who want a luxurious culinary experience, Feast Restaurant at the Sheraton Hotel Bandung is the answer. This restaurant offers a complete international buffet with various menu choices from around the world. From sushi to satay, every dish is prepared to high standards and exquisite presentation.
Conclusion
Bandung, with all its charm, offers a choice of restaurants that can satisfy anyone's culinary desires. From traditional to international menus, the dining experience in this creative city will never be forgotten. So, when planning to visit Bandung, make sure you add some of these famous restaurants to your itinerary.