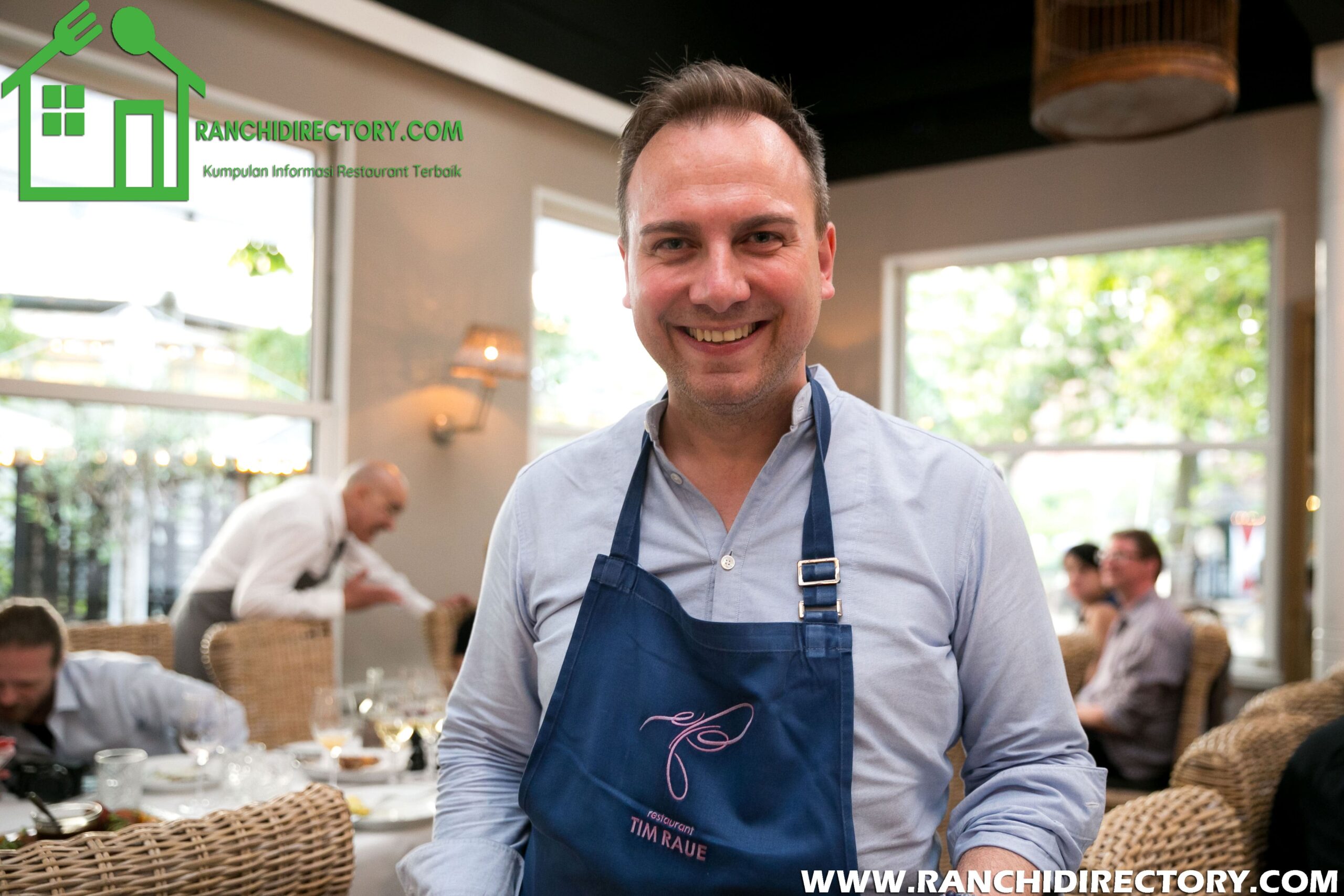 Tim Raue Restaurant: A Culinary Journey of Innovation
Introduction
Fine dining is an art form that combines creativity, precision, and passion to create memorable gastronomic experiences. With its unique fusion of Asian and European flavors, impeccable service, and innovative approach to dining, Tim Raue has earned its place among the world's top restaurants. In this article, we will take you on a culinary journey through the history, philosophy, and signature dishes of Tim Raue Restaurant. visit this page to find out TOP 10 EUROPEAN RESTAURANTS
The Story of Tim Raue
Before delving into the culinary delights of Tim Raue Restaurant, it's essential to understand the man behind the vision. Tim Raue, born in 1974 in Berlin, Germany, developed a passion for cooking from a young age. He honed his skills working in various kitchens, including a stint at Restaurant Rocca in Berlin, which earned a Michelin star during his time there.
However, it was Raue's fascination with Asian cuisine that would become the cornerstone of his culinary journey. Inspired by the delicate balance of flavors, textures, and techniques in Asian cooking, he embarked on a mission to blend these elements with his European culinary roots. This fusion of influences eventually led to the establishment of Tim Raue Restaurant in 2010.
The Philosophy of Tim Raue
Tim Raue Restaurant is renowned for its philosophy, which emphasizes simplicity, balance, and innovation.
Asian Influence: The heart of Tim Raue's cuisine lies in Asian ingredients, spices, and cooking techniques. He respects and admires the discipline and precision found in Asian kitchens and incorporates these elements into his dishes.
Minimalism: Simplicity is a fundamental principle at Tim Raue Restaurant. Each dish is thoughtfully composed, focusing on a few key ingredients that shine through in terms of flavor and presentation.
Balance: Achieving a perfect balance of flavors, textures, and aromas is paramount.
Innovation: While rooted in tradition, Raue is not afraid to push the boundaries of culinary innovation. His menu reflects a commitment to creativity, experimentation, and pushing the envelope in fine dining.
Quality Ingredients: The use of high-quality, seasonal ingredients is a non-negotiable aspect of Tim Raue's culinary philosophy.
The Dining Experience (Tim Raue Restaurant)
A visit to Tim Raue Restaurant is not just a meal; it's an immersive dining experience that engages all the senses. From the moment you step through the doors, you are enveloped in an atmosphere of sophistication and elegance.
Ambiance: The restaurant's décor is a reflection of its culinary philosophy – minimalistic, contemporary, and refined. The modern design is a canvas that allows the food to take center stage.
Service: The service at Tim Raue is nothing short of exceptional. Every dish is explained in detail, and the sommeliers can expertly pair wines with your chosen menu.
Menus: Tim Raue offers several dining options, including à la carte, a tasting menu, and a vegetarian menu. The tasting menu, in particular, is a culinary journey that showcases the restaurant's creativity and craftsmanship.
Signature Dishes (Tim Raue Restaurant)
Now, let's explore some of the signature dishes that have garnered acclaim and accolades for Tim Raue Restaurant:
Sichuan Beef: This dish is a testament to Tim Raue's ability to blend Asian and European flavors seamlessly. It features perfectly cooked slices of beef with a Sichuan peppercorn sauce that tingles the taste buds.
Duck and Shiitake Mushroom: A masterful combination of duck breast and shiitake mushrooms served with a soy-based sauce.
Thai Lobster Soup: A nod to Raue's love for Asian cuisine, this soup is a fusion of Thai flavors with European refinement.
Green Tea Dessert: Tim Raue's desserts are as impressive as his savory dishes. The green tea dessert, often featured in his tasting menu, is a delicate and beautifully plated creation that showcases his creativity.
Tasting of Mango: A delightful dessert that highlights the versatility of mango. Different textures and preparations of mango come together in a visually stunning and delicious composition.
Awards and Recognition (Tim Raue Restaurant)
Some of the notable recognitions include:
World's 50 Best Restaurants: Tim Raue consistently ranks among the World's 50 Best Restaurants, a list that celebrates the finest dining establishments worldwide.
Gault-Millau: The Gault-Millau guide has bestowed top ratings on the restaurant, highlighting its consistency in delivering culinary excellence.
Conclusion
Tim Raue Restaurant is a culinary gem that stands at the intersection of tradition and innovation. Tim Raue's dedication to Asian-European fusion cuisine, his commitment to simplicity and balance, and his fearless pursuit of culinary creativity have earned his restaurant a place among the world's gastronomic elite.
A meal at Tim Raue is not just about sustenance; it's a journey of the senses, a celebration of flavors, and an exploration of culinary artistry. For those fortunate enough to experience it, Tim Raue Restaurant is a testament to the boundless possibilities of fine dining and a destination that promises an unforgettable gastronomic adventure.
Introduction European Restaurants Europe is an epicurean's dream. From Parisian cafes to Roman trattorias, the continent teems with culinary artistry...